After Hours Service Drop-Off
For your added convenience, Don Jacobs offers after hours service drop-off. Just follow these easy instructions:
Fill out the drop-key envelope form (located in the drawer labled "Lift Here") with your contact information and services needed. The form must be signed before any work can be started.
Park and lock your car in the designated areas (as shown in pictures below).
Place your keys and printed form in envelope.
Drop envelope in the Key-Envelope Drop.
Honda Vehicles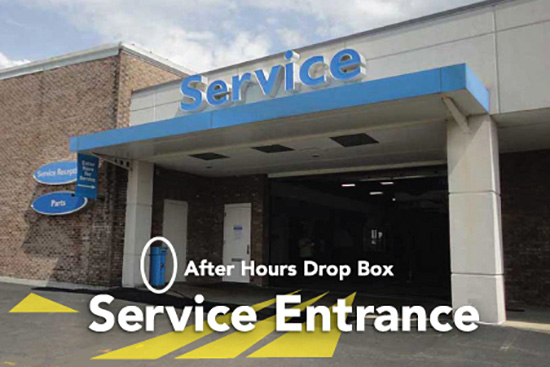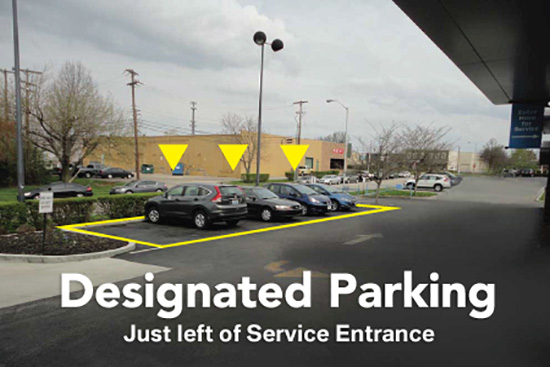 BMW/Volkswagen Vehicles